Diamonds Legends evening, at the Crosskeys Bar, Hayden Road.
Tickets available from
http://www.afcdiamondsshop.com/tickets.asp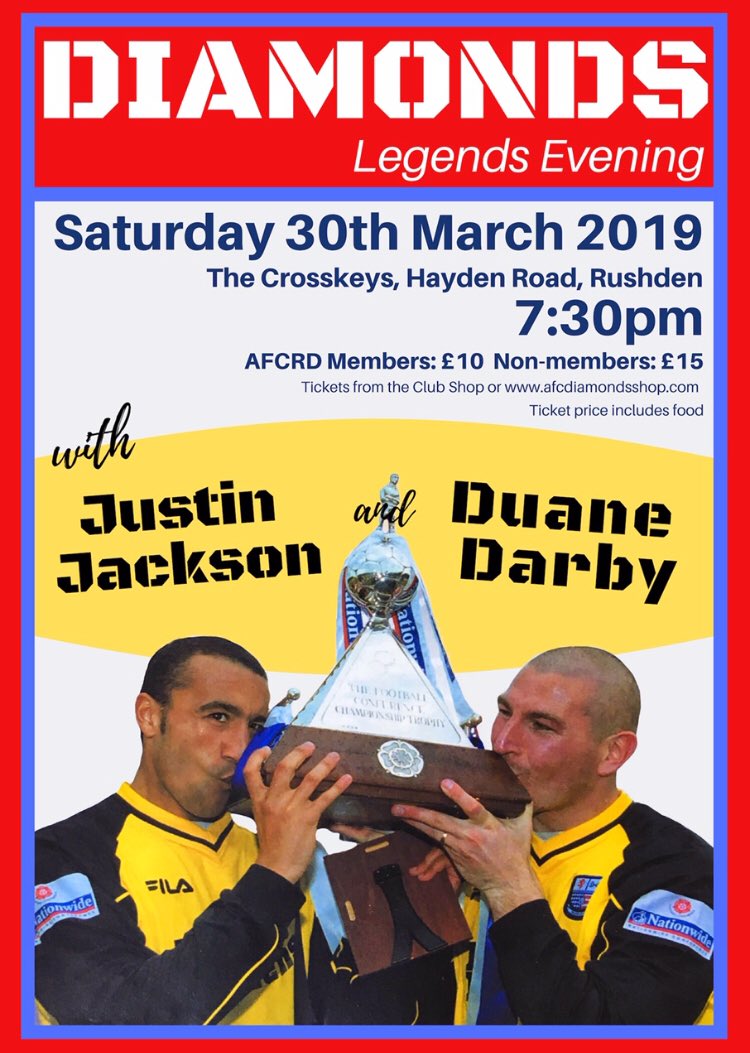 ---
I think this is an excellent idea to help with the fundraising for the Ground Grading challenges. It's amazing to think its 18 years since these two helped us win the Conference. Perhaps there will be fans of the old club who haven't sampled the AFC R&D approach who will be tempted along and perhaps like what they see.
More details here -
http://www.afcdiamonds.com/diamonds-leg ... march-30th
---
---
https://twitter.com/AFCRD/status/1107285845722181636
Only 20 tickets remaining for our Diamonds legends evening. Don't miss out, order online here
http://www.afcdiamondsshop.com/tickets.asp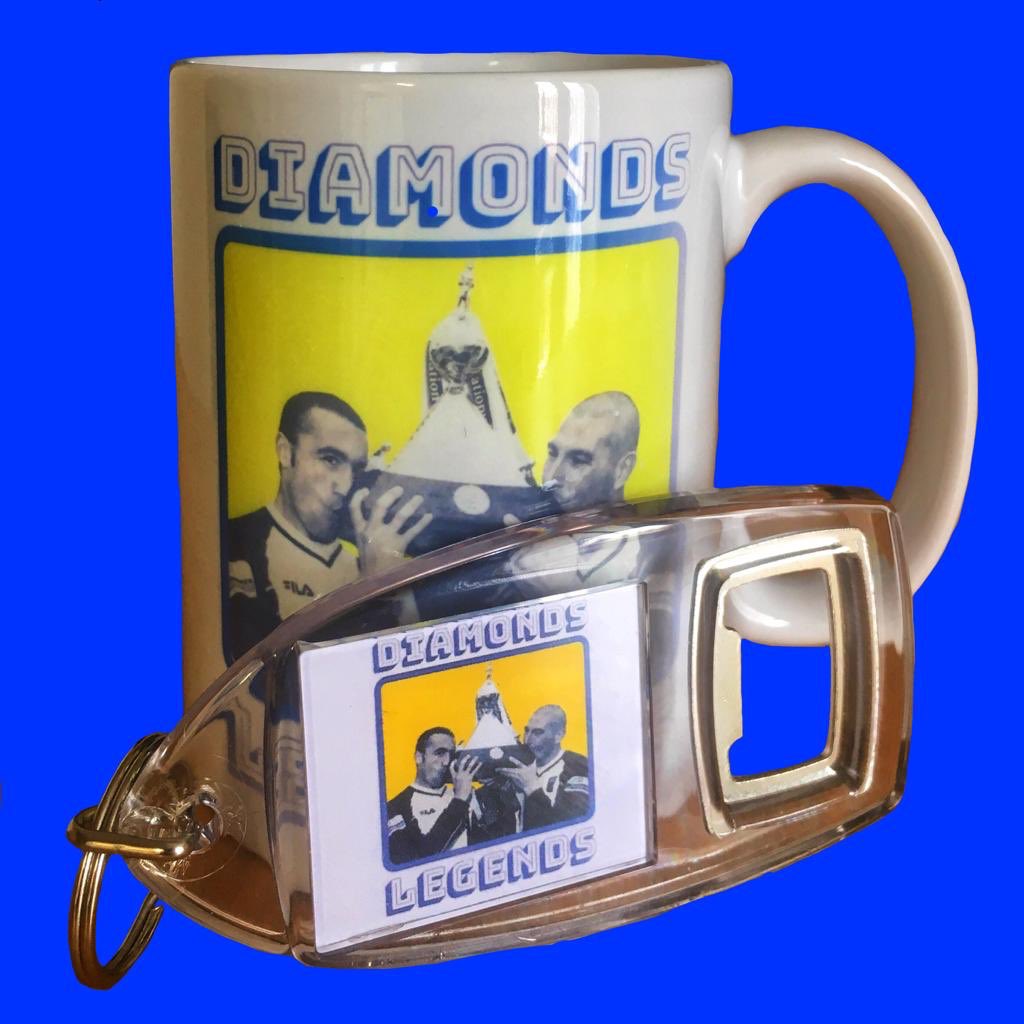 ---
---
https://twitter.com/AFCRD/status/1109790308844355584
Next Saturday! Don't miss out! Last few remaining tickets are available here:
http://www.afcdiamondsshop.com/tickets.asp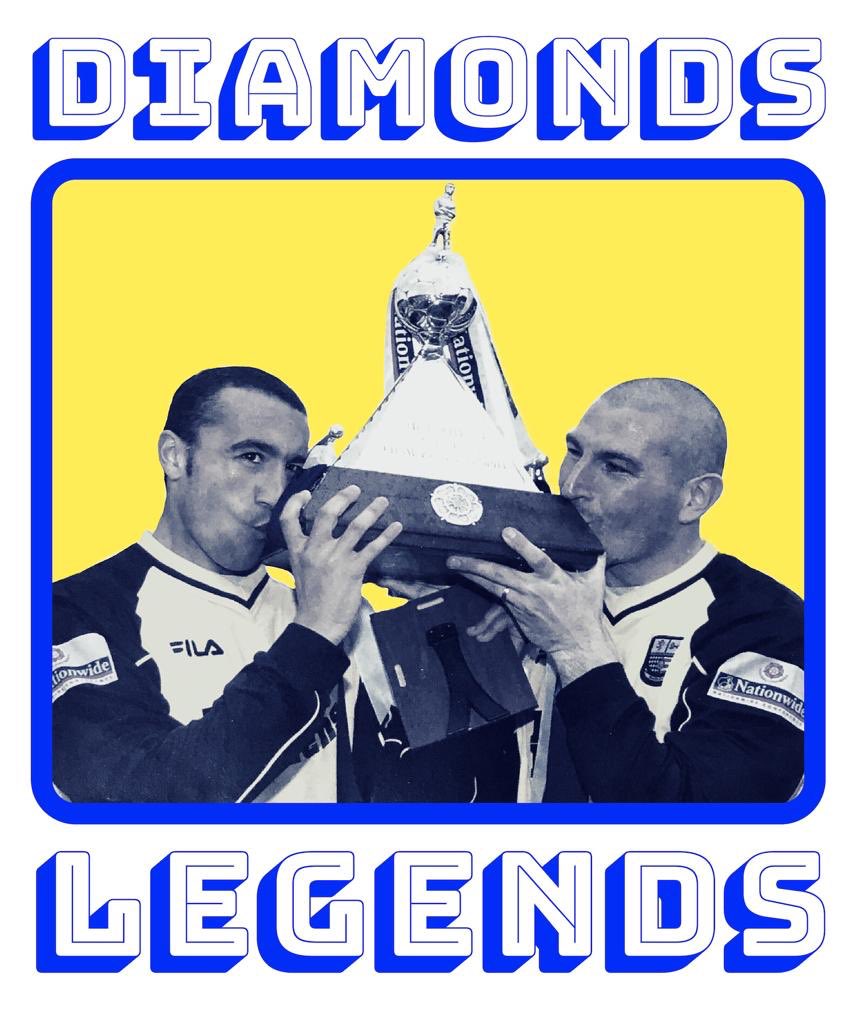 ---
<BUMP> Last chance for tickets...

Only a handful of tickets left for tonight's Legend evening.

Duane Darby is kindly donating his actual match shirt from the conference winning game at Chester for auction this evening. To bid for this you can give John Gregory a sealed bid at today's game.
---
Thanks to all those who came to the Legends Evening. A great event, and am sure it won't be the last of these. Already, I think John has had a few suggestions for the next Player(s) to try and get to come along.
Here is the Video Montage shown on the night courtesy of R&D Videos - and supplied on a USB stick for the projector.
https://twitter.com/RDmVideos/status/11 ... 0817711104
---
Duane and Justin did us proud last night on what was a really enjoyable evening.

Their love for Max, their honesty and particularly their final speeches showed just what it meant to them to be part of the Rushden & Diamonds family.

To hear Justin ask prior to the event 'why would anyone want to listen to me for an evening' showed total humility but he was so funny and clearly less of a stooge for Darbs than I first thought he would be.

More please John? Maybe Jon Brady and Burge? Justin Edinburgh?
---