Diamonds Legends evening, at the Crosskeys Bar, Hayden Road.
Tickets available from
http://www.afcdiamondsshop.com/tickets.asp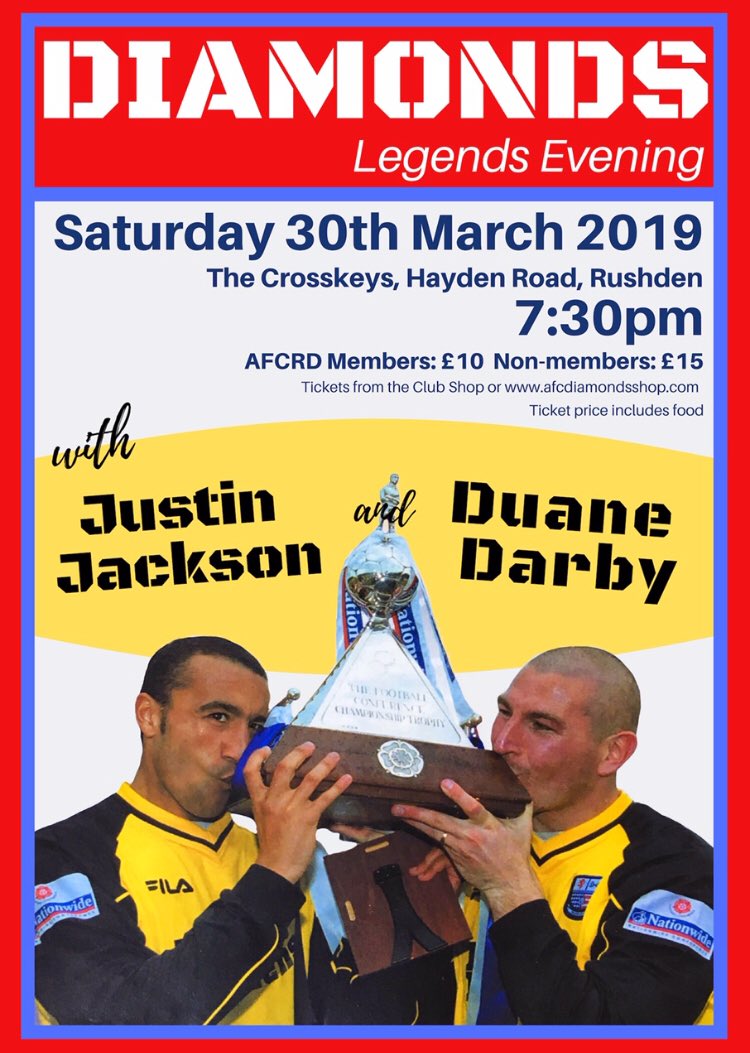 ---
I think this is an excellent idea to help with the fundraising for the Ground Grading challenges. It's amazing to think its 18 years since these two helped us win the Conference. Perhaps there will be fans of the old club who haven't sampled the AFC R&D approach who will be tempted along and perhaps like what they see.
More details here -
http://www.afcdiamonds.com/diamonds-leg ... march-30th
---
---
https://twitter.com/AFCRD/status/1107285845722181636
Only 20 tickets remaining for our Diamonds legends evening. Don't miss out, order online here
http://www.afcdiamondsshop.com/tickets.asp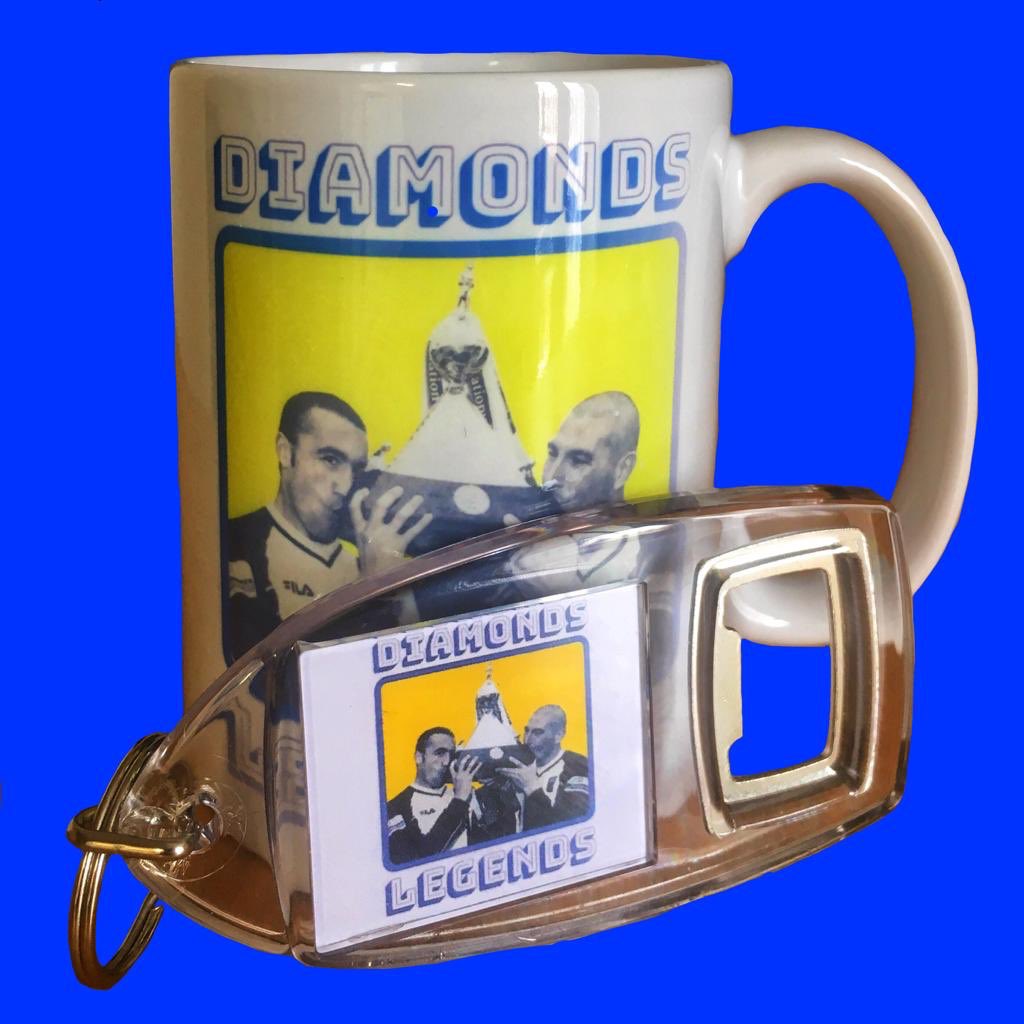 ---
---