---
Also don't forget if anyone is travelling to the Bedworth game, why not start your trip with a visit to Hayden Road, for a Full English Breakfast first.
viewtopic.php?f=2&t=8278
---
Jon Dunham's Review
https://twitter.com/JonDunhamNT/status/ ... 4833773568
Captain Liam Dolman returned to action for AFC Rushden & Diamonds in the 1-1 draw with Lowestoft Town last weekend.
Picture by
Alison Bagley
---
Jon Dunham's Match Preview
https://twitter.com/JonDunhamNT/status/ ... 7876426752
AFC Rushden & Diamonds boss Andy Peaks cut a frustrated figure after the 1-1 draw with Lowestoft Town last weekend but his team remain on course for their main target for the season.
Pictures by Alison Bagley
---
---
Full Time:
@bedworth_united
1-3
@AFCRD
https://twitter.com/AFCRD/status/1086668333506809858
Today's man of the Match is Tom Lorraine #nonleague #afcrd #evostikleague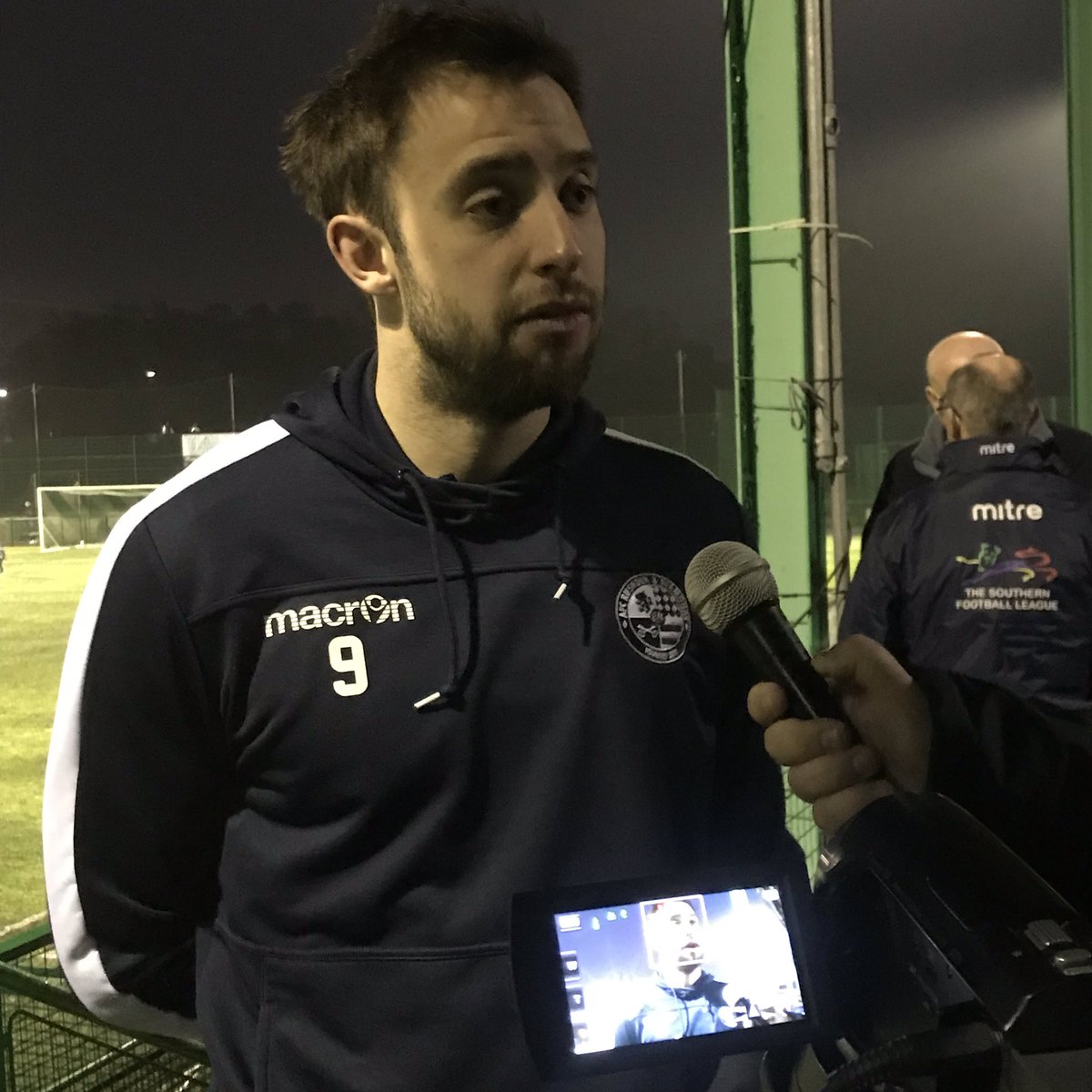 https://twitter.com/AFCRD/status/1086673624738775040
---
Lord Max
Posts: 2340
Joined: Tue Dec 22, 2009 8:31 pm
Contact:
With a few personnel changes it took our team 45 minutes to find out how to play together , but once we did there were ( in spells) some great passing and movement.
---
Let's not dress it up, the first half was absolutely awful. The amount of passes that went astray, giving possession away constantly was bonkers. The only positive was Sam Johnson who looked bright.

Second half the difference was like night and day. We were on top from the first minute to the last. The sending off changed the game a little bit and to be honest I thought it was a bit harsh as Ben Diamond was never getting to the ball. After that there was only one winner.

The lad who got sent off was really impressive and doing a more than decent job of marshalling Tom Lorraine. With him going off it allowed Tom the space to grab himself a couple of goals. This is surely on course to be his most prolific season for us which is so impressive considering he's played at Step 5 and 4 when in theory it should have been far easier to score goals. We're certainly playing to his strength's at the moment though.
They say we've lost our money we're not famous anymore.....

AFC Rushden & Diamonds - Member No: 291
---
Thought we responded to their red card really well, took a firm grip of the game straight away and caused them lots of problems all through the second half. They had a couple of useful attaching players (the 7 & 10) but Bully was back to his best and it was good to see Sam Brown return and Curtis impress in the final third after the break too.
---
You cant always win and play well so I'm happy with that, we had good spells and a few others got some game time so extra pleased that we got the points. Well done all!
---